A few days ago, news broke out that a 17 year old boy in Kharar, Punjab spent roughly 16 lakhs (about $21436.94) in PUBG, an addictive mobile game that has kept teenagers off the hook.
Continue Reading so that you could learn more about how this kid managed to trick his own parents into stealing this huge sum of money from their bank accounts. Also, you will find out what his father did to him after he learned about this incident.
What Happened?
During these past few months of virtual learning, this 17-year-old kid in Punjab asked for his parents phone so that he could use it for online classes and homework purposes. What they didn't know was that he spent the time playing PUBG on his parents phone with his friends.
Since his parents have the habit of keeping their banks account logged in all the time, this made their son's job much easier to access them so that he could make in-app purchases for himself and his friends.
The kid used that huge amounts of money to buy virtual money which spent on many items like ammunition, tons of upgrades, cosmetic items and passes to join tournaments.
How Did He Trick His Parents?
So, you might think…what took so long for his parents to realize that their own child just stole 16 lakhs?
It seems that the kid had access to 3 different bank accounts: his father's, mother's and his own.
He would make sure to switch between phones once in a while so that he could take money from both of his parents accounts without emptying any one of them.
Once in a while, he would make sure to transfer money from one account to another so that his parents don't find out about it.
"After we received details from the bank, I found that on several occasions, he shuffled amount from one bank to another to avoid nil balance. He was using his mother's phone for quite some time and she was not much vigilant to notice this." – Father

Stated On The Indian Express
In order to erase any traces of these money transfers and withdrawal, he would make sure to delete all notifications from the phone after he completes his bank transactions.
What is The Situation Now?
Since his father is a government employee, he came across a post at someplace that his son has spent lots of money on PUBG Mobile. When his father went to check his bank balance, the truth came out.
He then rushed to the police for any sort of refund that they might be able to receive. However, the local police turned him down since his son wasted his savings on purpose.
The father later stated that this money was reserved for his son's future along with his medical needs. In order to learn the true value of money, he sent his own son to work in a scooter repair shop.
"I just can't let him sit idle at home and cannot give him a mobile phone even for studying. He is working at a scooter repair shop so that he realises how hard it is to earn money. I am hopeless now as the money was saved for my son's future."

Stated On The Indian Express
What's Our Lesson From This Incident?
First things first, I please beg all of you to not keep your bank accounts logged in. It might seem like a struggle to sign in every single time, but it takes only one incident like this one to destroy your entire future.
So, keep all your personal details in a very secure location that is protected. Due to amazing technology, we have many different types of locking systems (like password, patterns and facial recognition).
I am not trying to tell you that you don't have to trust your own family/friends, but it's best to keep these information to yourself if you think that they don't have the maturity or responsibility to handle.
If you look at this particular situation, the teenager didn't understand the real value of money. This blinded his vision from realizing how hard his father worked to earn the money that he just wasted on an addictive game.
Finally, I just want to finish by saying that all our actions have consequences. It's just that some of them are bigger compared to others. The consequence that this boy had to face due to his addiction to PUBG was his FUTURE!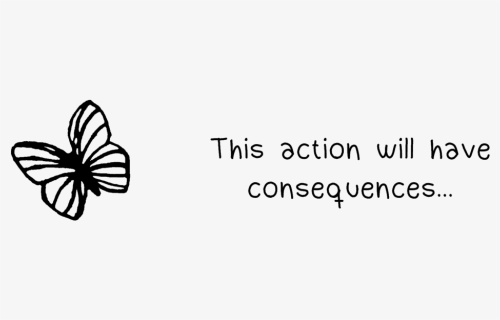 Sources
If you have any questions/thoughts about this incident or if you just had something to say, feel free to leave them down in the comment section below and I will get back to you ASAP.
Peace Out!!!
---
Please Subscribe to Top Tamil Talk
Receive FREE newsletters delivered directly to your inbox!
Processing…
Success! You're on the list.
Whoops! There was an error and we couldn't process your subscription. Please reload the page and try again.
---